Reinvent the way you create superior digital experiences.
The Frosmo Platform enables fast and easy implementation of personalized customer journeys on top of any CMS or ecommerce platform.
Frosmo key features in personalized customer journeys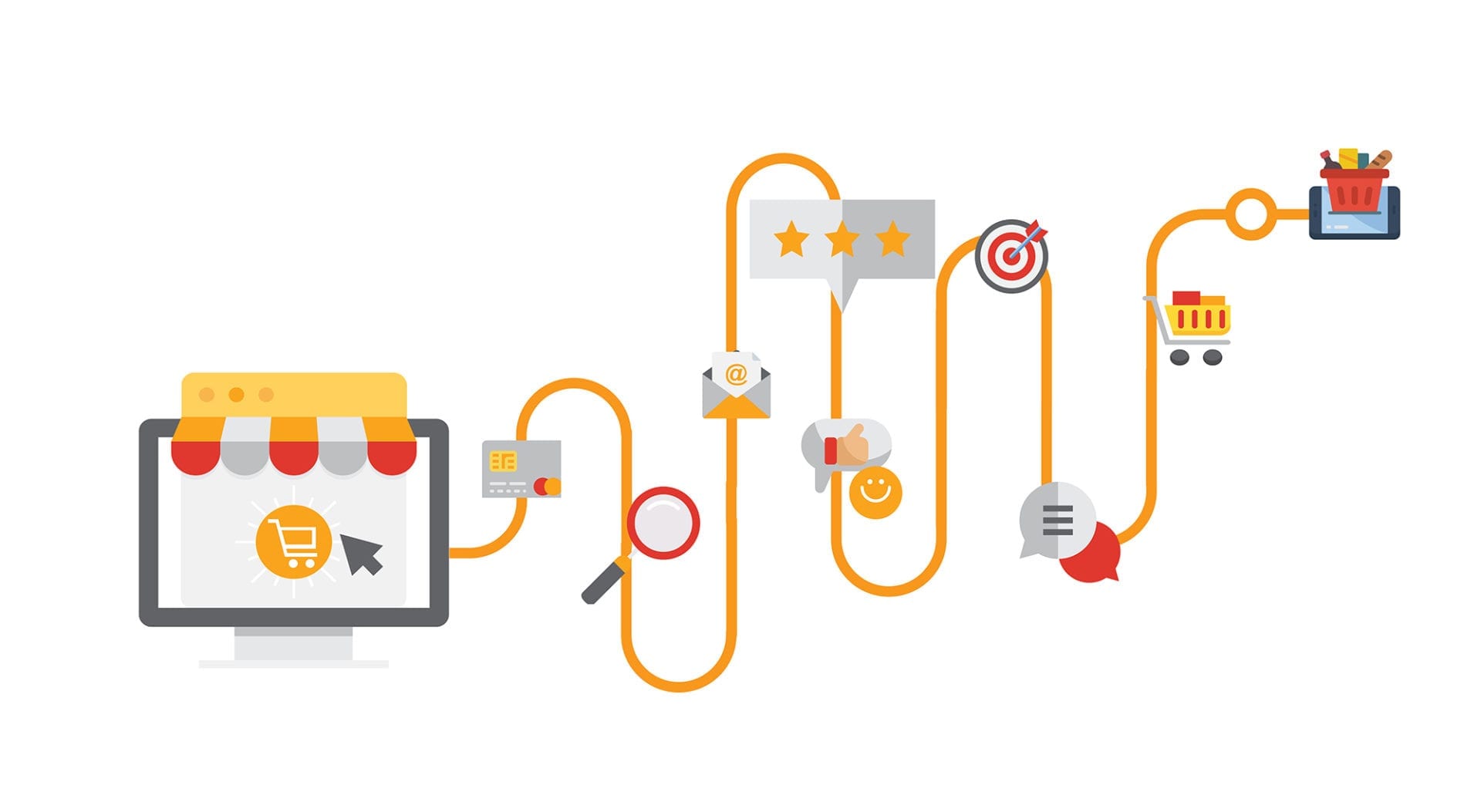 Adding new functionalities, campaigns, or even entire user journeys can be done fast and with minimal coding. The Frosmo Platform will give your digital business teams the freedom to execute their ideas and make data-driven changes while providing a unified brand experience across devices and channels. 
WHO
Segments
Personalize entire user journeys with the help of segments. 
Create as many segments as you like, target similar groups or create unique individual experiences.
Track users through clicks and displays to gain a better understanding of their journeys and how to improve them.
Import and export user behavior data from different sources.
Use AI prediction modeling based on the combination of historical data and online behavior.
WHAT
Modifications and recommendations
Use whatever JavaScript framework you prefer to further develop and optimize your site.
Recommend and personalize products and content using machine learning algorithms to increase conversions. 
Enhance and test with A/B testing and algorithm-based optimization.
Connect to marketing stacks, ecommerce platforms, CRMs, CMSs,  and more.
WHERE
Placements
Display modifications wherever you like, on any screen and on any device. 
Use multiple placements to show one modification in different places, enabling you to update its content in a single place. 
Create a single flexible placement that shows the same content in different places. Ideal for CTAs.
WHEN
Triggers
Detect particular events, such as specific views and clicks, and show related content accordingly. 
Combine triggers to create, personalize, and implement entire user journeys.
Read more about Frosmo use cases
Web-based development that your developers love
Ready to see Frosmo in action?