Create a new, visual search experience with Smart Discovery
Frosmo Smart Discovery is a totally unique solution that boosts product discovery, and therefore revenue generation, by leveraging product recommendations with search. Instead of recommending individual products, you can display AI-generated product collections that combine product attributes, popular searches on the site, and customer preferences.
Even when you know your customers, it can be hard to know the right product to recommend. Especially on mobile, where using the search is prone to errors, and where you don't want to waste screen real estate on irrelevant content.
With Smart Discovery, you can:
Recommend several relevant products at a time.
Provide your customers with a new, visually appealing product discovery experience.
Streamline your customer journey from discovery to conversion.
Watch the video to hear Mikael Gummerus, the CEO of Frosmo, explain how Smart Discovery revolutionizes product discovery.
---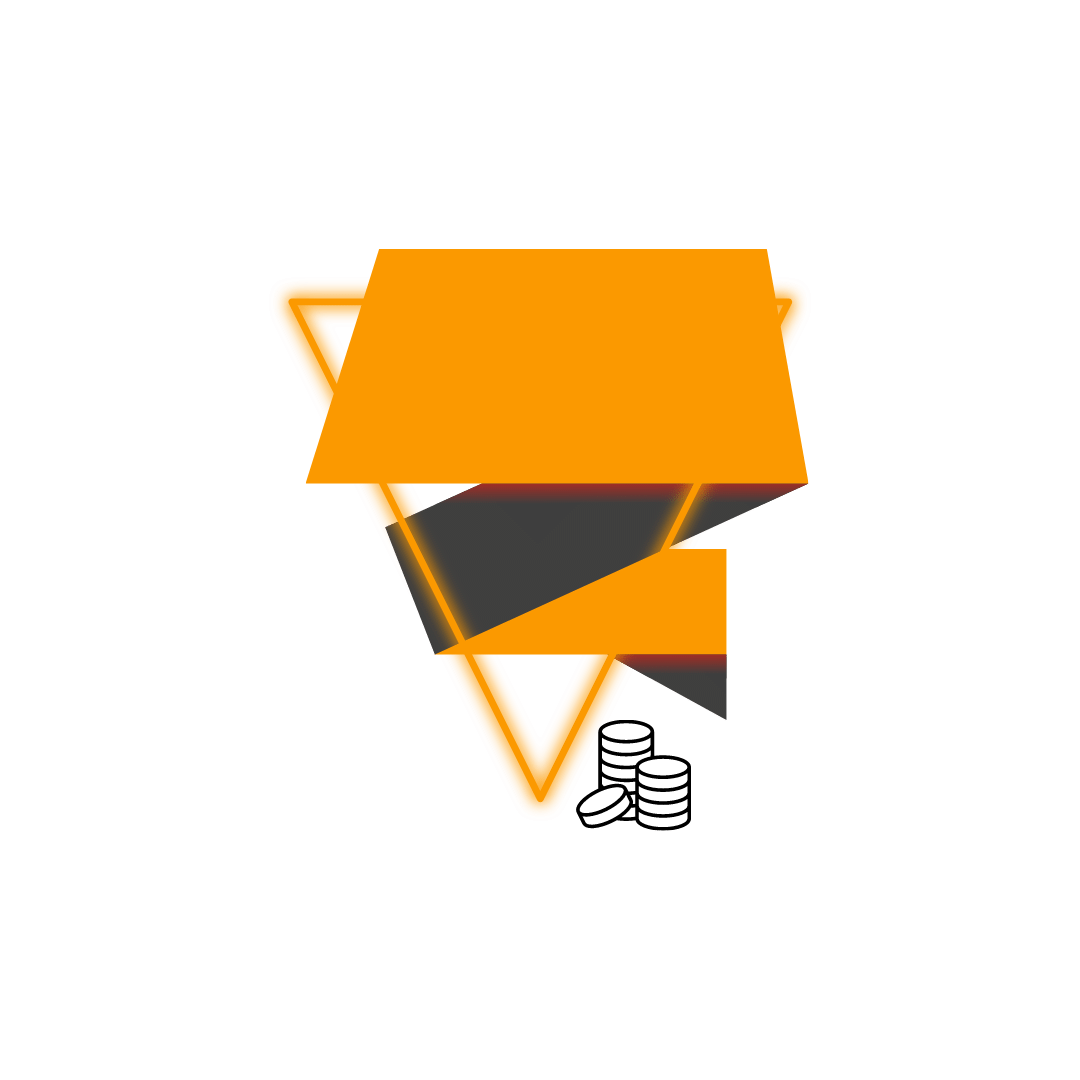 Track visitor behavior across the shopping funnel
Phase in the shopping funnel
Products viewed and bought
Affinity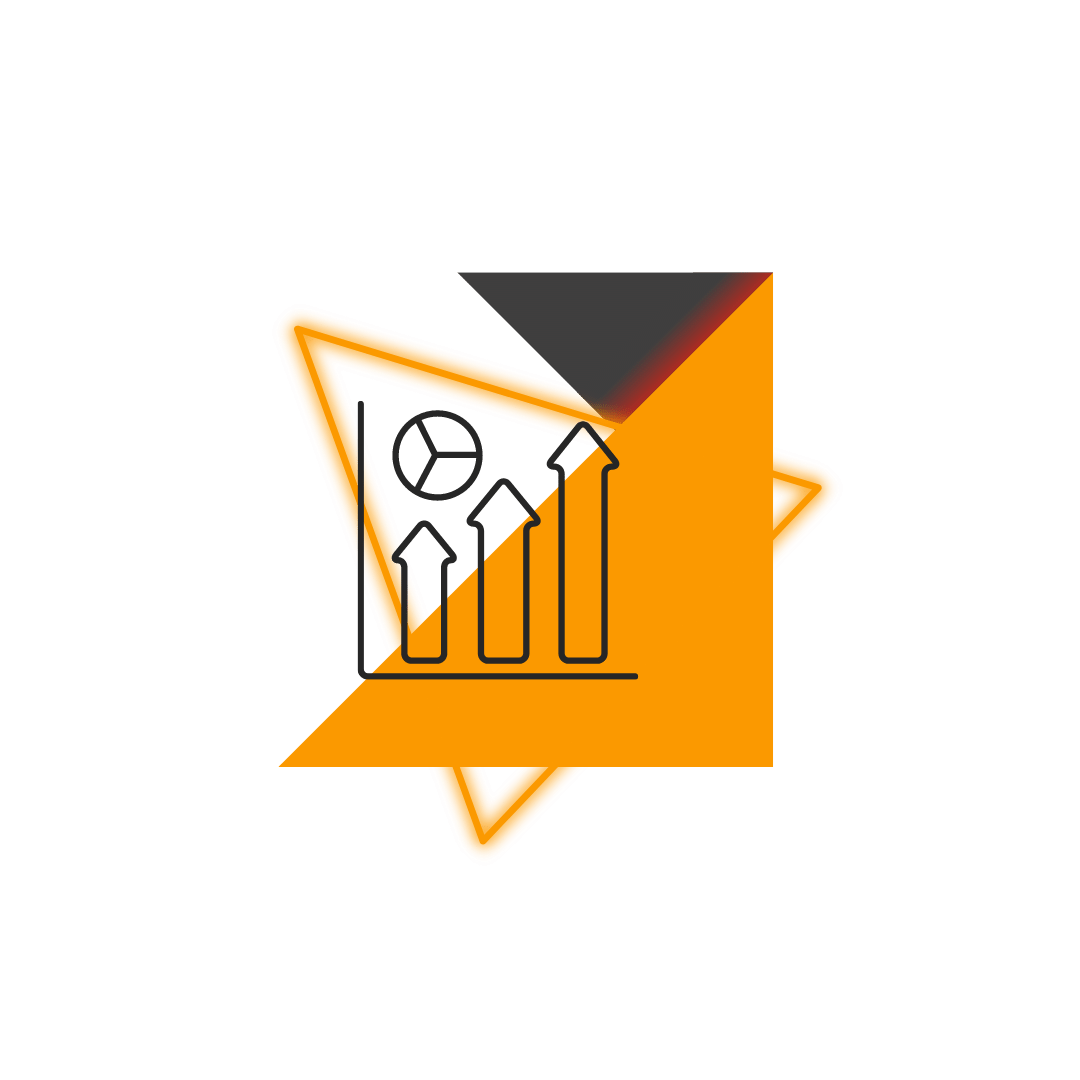 Gather contextual and statistical data
Visitor device and location
Popular and trending products on the site
Products bought together
Affinity groups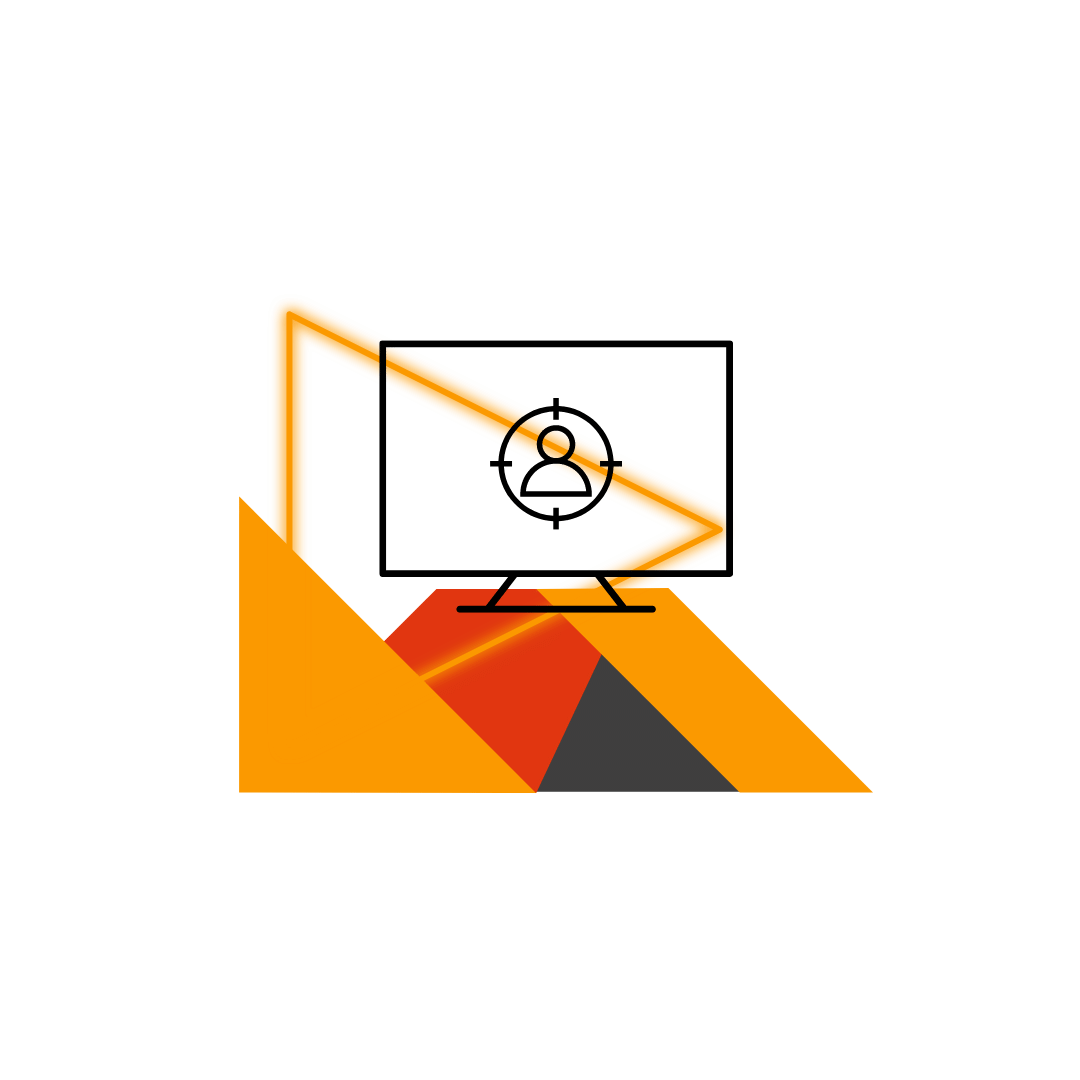 Personalize customer journeys
Personalization for new visitors
Relevant product recommendations
Complementary products
Similar products
---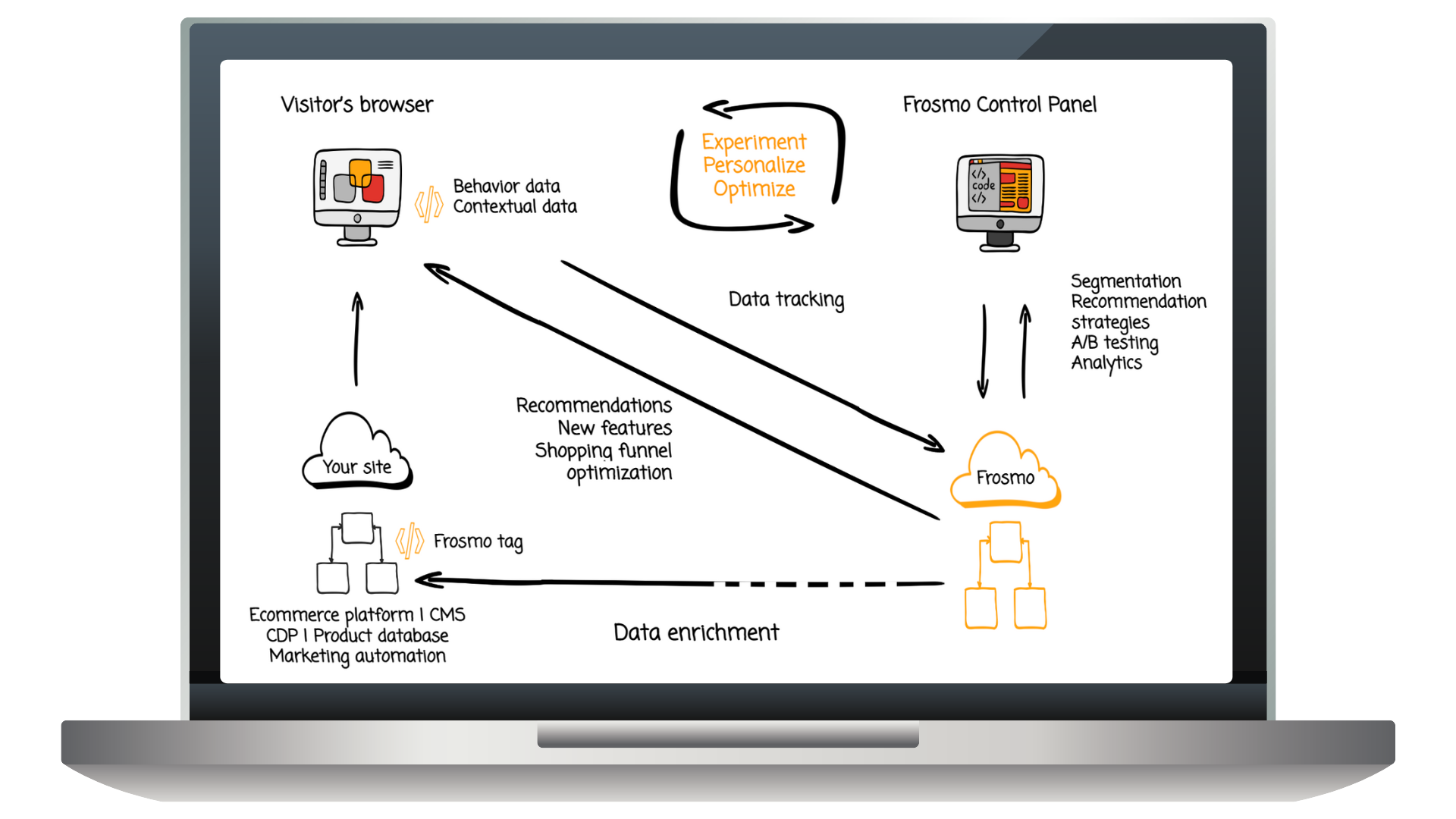 Start personalizing with a well-thought set of features
The Frosmo Platform is integrated into your site through a single line of code, "the Frosmo tag". Frosmo Quick Start is a set of preconfigured platform features that serve as a tried-and-tested starting point for your personalization journey, mitigating any cold-start problems.
The platform immediately starts collecting data relevant to your KPIs, such as visitor affinities and other contextual and behavioral data. In time, you can use the data to learn more about your visitors and enrich the visitor data in your other systems.
The setup also provides you with templates for recommendations and other content modifications, as well as segments for creating target audiences, to immediately start personalizing and optimizing your site.
Personalize for different audiences and customer journey stages
Once the visitor data starts building up, you can tweak and create more target audiences and recommendation strategies.
Using the Frosmo Platform, you can either create visitor segments manually, or base your target audiences on automated affinity groups. The audiences are based on contextual data (traffic source, visitor device and location, how other visitors interact with your site and products) and behavior data (new vs. repeat visitors, products viewed and bought, phase in the shopping funnel).
A recommendation strategy defines the algorithms and other settings that together determine which products are displayed to a visitor. Frosmo recommendation strategies are based on a robust set of algorithms. Some common ecommerce recommendation strategies include:
Popular products on the site
Popular products in the category
Products viewed/bought by others
Similar products
Complementary products
Together, well-thought target audiences and best-in-class recommendation strategies ensure that you're showing relevant recommendations to each visitor at the right phase of their customer journeys.
Experiment, personalize, and optimize
While the Frosmo Platform relies on a set of APIs for communication and processing of data, it also provides an intuitive user interface, the Frosmo Control Panel, that gives you access to the Frosmo features. When you make changes in the Control Panel, they are reflected in the Frosmo script for your site.
In a nutshell, the Control Panel allows you to:
Configure how the platform personalizes the user experience of a site.
Create target audiences based on affinity and manual segmentation.
Create and modify recommendation strategies based on a robust set of algorithms.
Set up A/B tests and automated optimization for your site.
Monitor how well the modifications and segmentation perform on your site.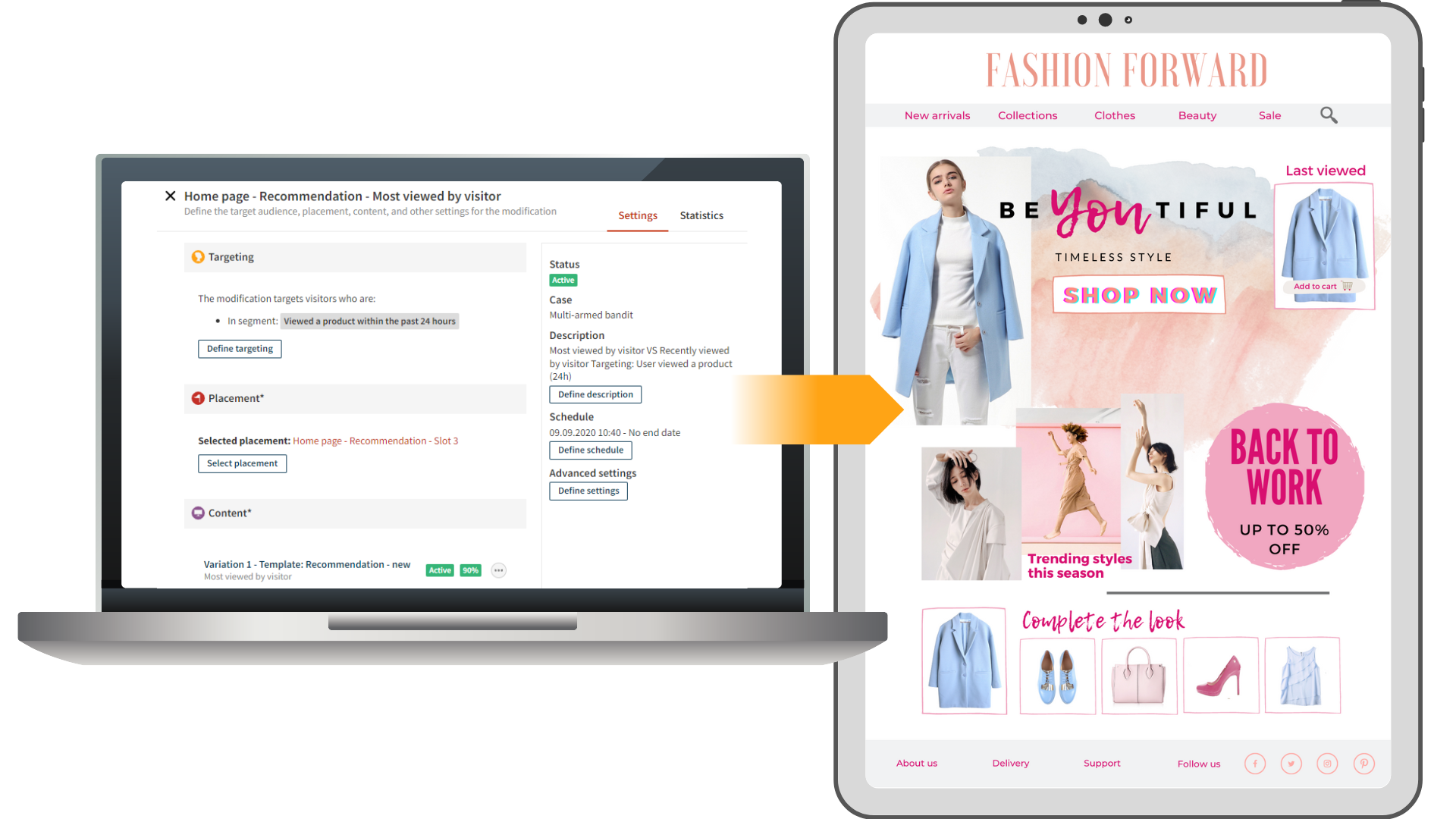 Discover the power of Super Affinity: Unlock truly personalized experiences for shoppers
Super Affinity is a balanced score composed of attributes of products a visitor engages with. Brand, color, and price range are common examples, but taking advantage of less frequently used attributes, such as sustainability ratings, enables creating truly individualized shopping experiences.

View this video to see Frosmo CEO Mikael Gummerus demonstrate how to use Super Affinity to create a hyper-personalized experience based on each shopper's unique interests.
---
CASE STUDY: RAJALA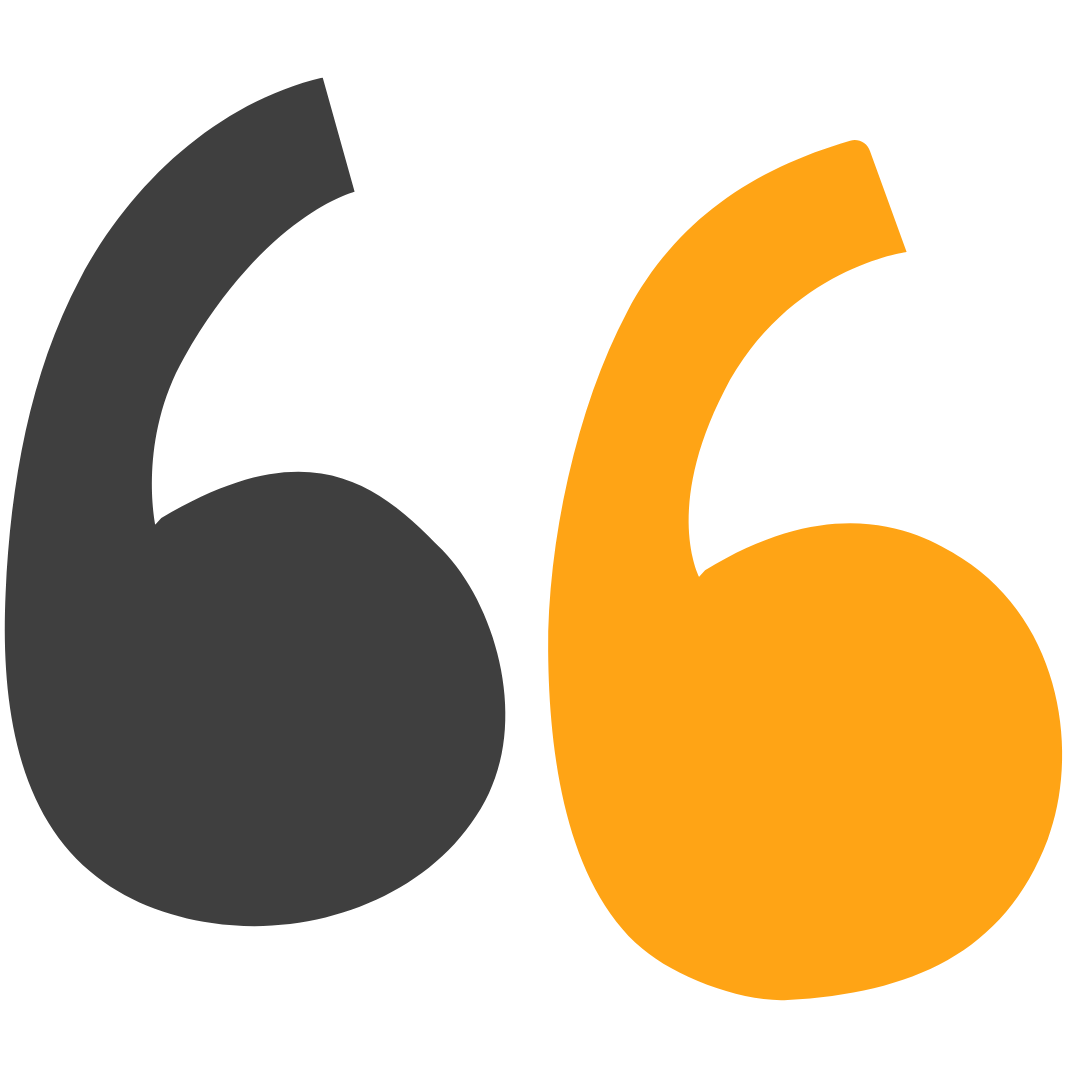 We see personalization as the only way to reach ecommerce KPIs. Personalization makes the navigation easier for the visitor to find what they are looking for as friction-free as possible. Recommendations help the buyer to select the best products and accessories and have a direct link to the bigger average order value. Customers are satisfied with the bundles they buy and keep coming back for more accessories.​

JUHANI TOPPARI, Marketing Director and Ecommerce Manager, Rajala
The Frosmo Platform offers personalization capabilities and features to better target your customers and win them over for life.