Caruna's personalization use cases to improve customer experience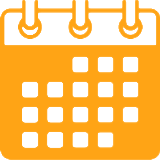 Personalization has now extended to the entire customer experience. Customers expect personalization throughout their interactions with a certain brand in multiple customized touchpoints that let them allocate their time and money according to their preferences. They respond better to offers and communications that are uniquely relevant to them, hence driving up customer loyalty and allowing brands to gain a sustainable competitive edge.
Aino Salste (Head of Marketing and Digital Customer Experience) from Caruna, Thomas Djupsjö (Head of CRO) from dentsu, and Maija Erkheikki (Chief Channel Officer) from Frosmo had a great discussion about Caruna's personalization use cases on how to drive customer experience on Frosmo's LinkedIn Live last April 16.
Aino explains how customers use Caruna's digital services — that the customers come automatically to Caruna's electricity customers once they move to Caruna's electricity network area. Therefore the digital services are not developed for the purpose of acquiring customers but rather helping them as needed in often challenging situations.
"Because of the nature of our business, our customers need our digital services quite rarely. But when they do, there are a few customer touchpoints such as storms coming up, facing a power cut, questions about invoicing, or the need to get electricity services for a new house."
– Aino Salste, Head of Marketing and Digital Customer Experience, Caruna
Improving customer experiences in Caruna's digital services starts with identifying the customer journey and actively gathering user data. The digital services needed to include systematic measuring of the online services and systematic data utilization hence the collaboration with dentsu's experts. Dentsu started with mapping all the online data and setting up tracking to understand behavior and intentions of site users. To gather the data, dentsu's experts used heat mapping tools, recording sessions, and A/B testing so that all actions are data-based.
The increasing knowledge of customer behavior in Caruna's digital services and the desire to serve the customer in a more personal and targeted manner paved the way to use website personalization. According to Aino, personalization is also a great way to save time through automated and scheduled updates on the website.
Personalization use cases
Maija mentioned that the biggest challenge that many customers face is finding out where to focus first with personalization and how to start. To get on the right track, Caruna started the personalization journey with dentsu and Frosmo. The first steps were to categorize three different personalization use cases.
1) Rule-based personalization:
A segment of users is specified according to their behavior on the site. Specified rules are set to change the front page according to the behavior.
2) Algorithm-based personalization:
The content recommendation engine lifts up both the content previously viewed by the user and the content viewed by other people.
3) Location & API-based through weather data:
Based on the third-party information such as location and weather forecasts, helpful information is automatically shown to users on the front page to guide them through a weather phenomenon.
Weather-based personalization: why and how to do it
The exceptional factor about weather-based personalization is that it requires the actual weather phenomenon to be able to test it. Maija recalls that this was the first time that the POC (proof of concept) was scheduled to include at least one storm. Luckily the storm came and the weather-based personalization was put to test with good results.
The key findings were both interesting and successful. According to Aino, during the POC and actual storm, Caruna was able to guide the customers through online services to find the information they needed better than before and the content recommendations also worked really well. This led to a deeper understanding of what to improve in the future and how to develop the use of weather data.
Various visitor segments: how to identify them and what to offer to them
In the statistics, it was clear that conversion rate (CVR) got up in each personalization use case. A rule-based personalization affected the CVR +2,13%, algorithm-based personalization +5,58% and location and API-based personalization +11,89% (desktop) and +20,15% (mobile). Therefore according to Thomas, it was clearly visible that the site users are interested in the provided content and that the level of personalization has an impact on how much people are converting.
"The more personalized the test is, the higher the conversion rate is."
–Thomas Djupsjö, Head of CRO, dentsu
Great results by Caruna with the help of Frosmo and dentsu
The collaboration between Caruna, dentsu, and Frosmo has been fruitful and the results have shown the power of personalization. Aino encourages companies to try new possibilities by identifying the need and testing to analyze the results. If the idea doesn't work, it can always be stopped. Good partners, such as dentsu and Frosmo, can help with decision-making.
The experts encourage companies to focus on carefully specifying segments and truly understanding the customer. The first step is to try and get ready to fail. Save time through personalization and content recommendations.
"One thing I want to highlight from the content recommendations which often surprises our clients is how often people actually want to come back to the content they have read earlier. The click-through rate of the "this is what you last read" always comes as a surprise. 'Picking up where you left off' makes the journey smooth and friction-free"
–Maija Erkheikki, Chief Channel Officer, Frosmo
To succeed in a digital environment, it is essential to enhance the power of personalization. As seen in Caruna's weather-related personalization use cases, personalized content leads to better conversion rates and thereafter guarantees a high-class customer experience.
Caruna is an electricity distributor in Finland that maintains, repairs, and builds a weatherproof electricity network for its over 700,000 customers in Finland. The coverage area is South, Southwest, and West Finland, as well as in the city of Joensuu, the sub-region of Koillismaa and Satakunta. Caruna's electrical network is over 88,000 kilometers long.
dentsu specializes in strategy and consulting, research & analytics, content, media, data & technology, and creativity & customer experience management (CXM).
Ready to improve your customer experiences?