Caruna after one year of personalization initiative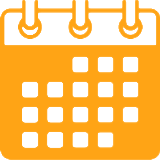 Caruna started their personalization initiative one year ago. The initial objectives were to improve the customer experience of the website users, help them find online services, and to increase the level of automation. First use cases were implemented in December 2020 and January 2021. They were:
1. Targeted hero banner for visitors in a certain segment, for example a prompt to sign-up for power outage notifications via text message.
2. Algorithm-based content recommendations, for example "Others also read". The best variation had a 32% click-through rate after true display.
3. Location and weather-API based personalization to inform visitors about a storm and related power outages in their region.
The initial use cases were reviewed in February 2021. The initial use cases remained live on the site. Some A/B tests and additions were added, for example:
Content feedback widget, "Was this useful?" question at end of an article.

Storm -information block in the hero banner. This is triggered automatically based on weather data.
How have things gone for Caruna after a year since starting with Frosmo Platform?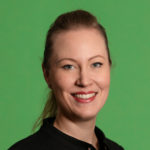 Aino Salste (Head of Marketing and Digital Customer Experience) from Caruna tells how Frosmo has had a positive impact on KPIs, customer experience, and freeing up hands from manual work.
Are you customers finding the online services better now?
Customers are finding our online services better. We have increased the number of online registrations and sign-ups during the year and the online visits vs. offline contacts ratio has increased.
How about in terms of load of calls to customer service during a storm?
Power cuts during the storms still increase the calls to our customer service since our customers are facing the power cut very rarely. But within the personalization, we have managed to guide the customers better to power cut map for more information and decrease the peaks in phone service.
How has the level of automation improved in terms of maintaining the site?
We don't need to allocate any resources on ad hoc banner updating anymore especially during the power cuts. The customer guidance is done by personalization nowadays and we can focus on solving the possible power cut situations instead of updating the website.
What are the main lessons about personalization you've learned during the last year?
We have learned to optimize the third-party data to achieve better personalization rules. We were also happily surprised how well the algorithm-based content recommendations work and how much customers are willing to use the same content as other site visitors before.
What are your future plans for the website and online services?
We still need to learn more about how to utilize the weather-API data in winter weather to provide more accurate personalization. We have also plans to expand the use of Frosmo to our other online services to improve the customer experience.
How about from perspective of dentsu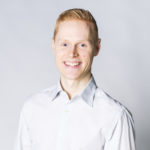 Thomas Djupsjö (Head of CRO) from dentsu describes the collaboration with Frosmo and Caruna.
How do you see the role of personalization when you plan new experiments?
Many of our clients are eager to try out new concepts but don't yet have in-house competencies or resources to do so. Five years ago everything was about A/B testing new functionalities when it today leans towards personalization and automation. When planning experiments, it's important to consider the level of personalization required. This involves analyzing what end customers care about, what they expect, and how to provide great customer experiences based on data. By properly defining all personalization strategies, firms have a better chance to succeed.
What do the results look like after one year?
When analyzing the results of personalization experiments, it's important to ensure a long enough time period and an adequate sample. When looking at Caruna's results we notice that results have stayed quite stable during the year, although they still surprise us positively. In general, working with Caruna and Frosmo has proved that the higher the rate of personalization, the better results.
What types of personalization themes and trends do you see among your customers?
Today end-customers are increasingly concerned about how they're tracked and what data is stored about them. Therefore, it's crucial to communicate the value of personalization to gain user trust and consent. Similarly, firms are putting efforts into improving customer experience through a greater user understanding. This understanding can only be gained by tracking user behavior adequately and showing a true interest in end-users of a product or service.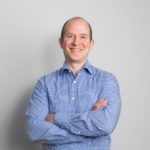 Customer Success Manager of Frosmo – Matti Haavisto, describes how the project has gone from Frosmo's point of view.
How would you describe the collaboration between Caruna and dentsu?
Collaboration has been very smooth with Caruna and dentsu and communication has been open. It's great to discuss and plan together how to best use personalization to support Caruna with their business objectives. Dentsu has been doing a good job managing the big picture of experimentation.
How complex was the weather-based personalization to implement and what needed to be done?
Data is divided by measuring stations (geographical area) and the data includes forecasted wind speed for measuring stations. Weather based personalization is using free data from the open API's of Finnish Meteorological Institute. It's critical to track how well the weather conditions and power cuts are aligned. Based on analysis it's relatively easy to change the weather parameters and how they trigger personalization.
How were the personalization use cases decided?
Frosmo and Caruna have quarterly meetings where site refresh and other development initiatives are being discussed.
What are the typical reasons to get started with personalization?
Among sites that are not ecommerce, the common reason to start personalization is to make the content relevant. Making the site usage as easy as possible.
Caruna is an electricity distributor in Finland that maintains, repairs, and builds a weatherproof electricity network for its over 700,000 customers in Finland. The coverage area is South, Southwest, and West Finland, as well as in the city of Joensuu, the sub-region of Koillismaa and Satakunta. Caruna's electrical network is over 88,000 kilometers long.
Dentsu is a modern marketing solutions company on a mission to help clients navigate, progress and thrive in a world of change. Dentsu is specialized in creative, media, commerce, data and technology.
Are you ready to start your personalization journey?