Ensuring the continuity of our services as the COVID-19 spreads across the world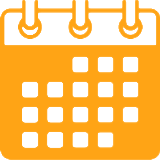 Ensuring the continuity of the SaaS services that Frosmo offers is part of our business continuity planning. We are well-prepared to ensure the continuity of our services as the COVID-19 coronavirus spreads across Europe and the world. Continuity planning covers situations where the majority of Frosmo employees are unable to work due to illness or because of a quarantine ordered by government officials.
We are prepared as follows:
The cloud services offered by Frosmo are hosted in data centers provided by Amazon AWS and Herztner in Germany. No parts of the services reside in the physical offices of Frosmo.

Our employees responsible for maintaining the services are advised to work from home.

The team maintaining the services consists of multiple employees, each of whom possesses the necessary skills and permissions to operate the services, thus enabling continuity to maintain and operate the services even in cases where several employees fall ill simultaneously.
Service maintenance does not require access to Frosmo premises, which allows for the work to be done remotely.

We have instructed our whole personnel of proper hand hygiene and coughing practices.

We do not recommend traveling to countries that are considered high-risk areas due to the COVID-19 virus. As a precaution, employees who travel abroad must work remotely for 14 days after returning home.

We recommend replacing face-to-face meetings with virtual meetings among employees who are in close collaboration with our customers and partners.

We have limited all business traveling and favor remote work and virtual meetings.

We follow official recommendations for instructing employees on how to act in case of a suspected infection.

We continue to monitor the situation with the COVID-19 virus and will inform our customers of any changes in how the virus affects our operations.