iGaming events are back! – Top three highlights from SBC Barcelona 2021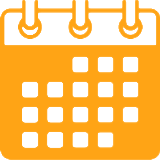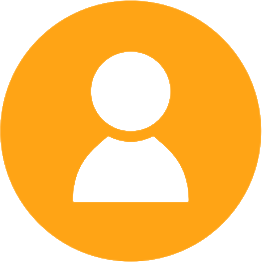 It had been 694 days since my last iGaming conference, but hey, who's counting! The conference circuit was finally back and I could feel the anticipation building up on LinkedIn for the SBC Barcelona summit pre-event, the first meaningful in-person conference post-pandemic. iGaming is very much a social industry built on relationships. Also, personally, I much prefer doing business face-to-face. Virtual events were a necessary plug-gap; they were tedious and this was well overdue.
This blog post gives you a brief walkthrough of my experience at the conference as a representative of Frosmo, a personalization software vendor. Below, I highlight the top takeaways and Frosmo discussion topics from the event.
I'll skip over my journey to the airport, the flights, the hotels, and such, and go straight to the event. This isn't a travel blog! My conference started on day one (21 Sept) with a brief appearance at the registration networking event before attending the private event held by SIGMA at the beautiful La Barceloneta restaurant. Thank you to Eman, Lorraine, and the rest of the SIGMA team for the invite and well-executed event as always.
As usual, I had a very structured plan for the conference of who I would visit and when, but it soon became useless as I was able to book spontaneous meetings. It's always best to remain as agile as possible at these events. The next two days consisted of scheduled meetings and impromptu drop-ins. These also included a very positive meeting on how Frosmo can use our AI capabilities to help navigate the new regulatory challenges in the German and Spanish markets. This is a use case I'm really excited about and looking forward to developing in more detail.
Also, a highlight for me was the very insightful talk on personalization – "Finding iGaming's Netflix" – given by Alexandre Tomic, Matthew Vassallo, Rob Procter, and Helen Walton
These were the top three takeaways for me:
No two Netflix accounts look the same and no two iGaming player accounts should look the same.
The iGaming industry wants to prioritize personalization in theory, but in practice, other things are prioritized over personalization.
Adding gamification aspects such as leaderboards was a common trend.
Frosmo's AI-driven personalization software helps iGaming operators increase conversions, retention, and game revenue by creating a level of personalized user experience that customers are used to in their non-gaming digital ecosystems – Amazon, Netflix, Spotify, and the like. Personalization is key to offering players a unique user experience and differentiating casino/sportsbook product offerings in increasingly saturated markets.
Insights from my discussions with delegates
This conference was my first time attending a major event under the Frosmo banner and looking at iGaming from an AI/user journey perspective. For the past six years, I've attended the conference as a recruiter which can be tricky, as most people don't want to be seen speaking with a talent acquisition professional.
Conversations introducing Frosmo were refreshingly much easier to strike. I guess it helps to have such a good product that makes almost immediate and tangible improvements to your bottom line as an operator. Every discussion was a great learning experience. These three topics were the common denominators that kept coming up:
Lots of interest toward making the home lobby hyper-personalized with Frosmo's AI-driven recommendations
AI-driven optimization. Frosmo software includes a maintenance-free machine learning feature called "MAB" (multi-armed bandit) that dynamically searches for the best personalization strategy and verifies its performance according to a selected KPI.
The conference meetings were short, and almost everybody wanted to book a time for the full demo. Here you can book yours!
A very productive conference was now over, and the talk was quickly on to the IGB Amsterdam conference the following week. Thank you to Rasmus, Ted, and the entire SBC team for an excellent few days. See you all in Malta for SIGMA in November.
Are you ready to start your personalization journey?
About the writer:
Fola Onibuje is the iGaming commercial lead at Frosmo. He has worked in the iGaming industry for over seven years and is excited about helping Frosmo grow. Currently based back in his hometown London after spending several years living in Malta. In his spare time, this ex-professional footballer loves to paint, listen to music, and watch crime documentaries.