Frosmo welcomes Solteq to partner network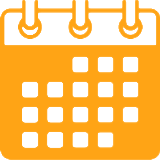 We've been evaluating collaboration opportunities with Solteq for the last twelve months. Now it's about time to make it official.
Solteq is a leading Nordic IT service provider and software house that specializes in digital business solutions and vertical software markets. The entire Frosmo team is really excited to welcome Solteq to our partner network. For ecommerce operators, this means a great opportunity to get a complete ecommerce and personalization service from one skilled provider. Solteq has extensive experience in retail, which dates back to pre-ecommerce days and includes multinational corporations such as Atea, Brandt, DFDS, Fingrid, and PowerPark.

There are many things we greatly appreciate about Solteq, such as their genuine interest to help customers succeed in their business, long expertise in retail, and super-skilled people to work with. However, if we are to highlight one thing that truly stands out, it would be the combination of deep technical and commercial knowledge about running an omnichannel retail operation.
"We are super excited to begin our cooperation with Frosmo. Their personalization solution is a great addition to Solteq Smart Commerce entity. And if we look at the importance of personalization when creating meaningful digital customer journeys and great experiences – it's absolutely crucial. Together with Frosmo, we will definitely rock our customers' digital worlds with true passion, great skills and most importantly, results that will have a positive effect on business."

Minna Ruusuvuori

, Marketing Director, Solteq Digital
In 2020 we'll be providing more interesting content and concepts around personalized customer journeys and the business value of personalization.
Are you ready to start your personalization journey?