Swisslos significantly boosts players through improved customer experience and personalization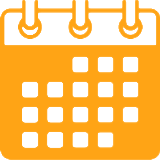 Swisslos is a national lottery game provider from Switzerland since 1937. The games include lotteries, sports bets, and instant tickets in the entire territory of German and Italian-speaking Switzerland and Liechtenstein. The company transfers its entire net profit to support public causes.
Swisslos also offers Bingo – a new type of online entertainment product on their site. The unique feature of this product is that users can play live with and against each other. The chat enables social exchange. There's also a guarantee for a winner in every draw.
Now the challenge was to get the Swisslos's existing customers, who have never or hardly ever played bingo to get interested in the game and get them to try it out themselves. At the same time, the company also aims to make an enticing and inspiring promotion so visitors will be motivated enough to explore the other products on the site.
The campaign was launched just for Halloween, so it has a ghost that steals a bingo ball and hides it within the whole site. The web visitor should find the ghost by going through the different pages of the Swisslos website. When the ghost is found and clicked, the visitor receives a small deposit to play Bingo a maximum of five times.
Hypothesis: The promotion will increase the bingo customer base. The hiding ghost should increase the interaction with the website, especially the bingo platform. This means more bingo players, more sales, higher click-through rates, and increased length of stay.
"With a 24% increase in sales, I'm grateful to work with Frosmo personalization professionals who understood the importance of customer experience in delivering the cross-selling targets in iGaming,"

Sophia Michaelis, Product Manager at Swisslos.
The results are significant. Before the promotion month in November 2020, the sales increased by 24%, and active players by 45% compared to the daily average in 2020. After the promotion, in the evaluation period of one month, the sales were still up by 17% and active players were up by 21%.