User experience is king for online gaming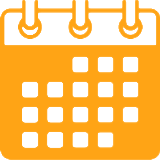 Dafabet is operating in the fast-growing online gaming market in Asia. They've managed to stay one of Asia's leading online betting sites and are home to some of the best gaming products on the web. Their products include sports betting, online casino, live casino games, online poker, flash games and an array of world-class online games.
It's a fierce and complex market having websites with multiple languages and games. What's Dafabet's secret to staying on top of this competitive market?

Great customer experience starts with fast front-end development
Their mission is to provide the best online gaming customer experience and they take that mission pretty seriously. User experience is the main driver for everything Dafabet does, but putting this into practice is difficult when old systems can't support fast front-end development cycles. The challenge really was that the traditional process of developing a website takes a long time, going from staging environment to development and finally to implementation.
A vast variety of games also bring an extensive variety of visitors that all require a world-class user experience. With the traditional back-end systems, it has been challenging to target the right customers with the right content, let alone delight them with beautiful user experiences. Dafabet and Frosmo started to tackle these challenges together three years ago.
Frosmo improves the website user experience without making changes to the back-end systems. With the Frosmo Platform, Dafabet has been able to introduce new products and services to the market faster. Frosmo has been acting as an extended IT team with front-end development when Dafabet's resources have been scarce.

Improved user experience converts into better engagement and gross selling numbers
With the Frosmo Platform, Dafabet has been able to profile visitors and target them with the personalized content and promotions. It has been groundbreaking for the management of Dafabet to identify the customer needs and serve them better. Engagement and gross selling numbers are sky high due to better user experiences.
Dafabet is also introducing new hovering menus to the website, where new, as well as old games can be recommended to players in a more personalized and visual way. By suggesting new games according to the customers' tastes, Dafabet will be able to increase their gross sales significantly.

Customer experience powered by artificial intelligence
The future of customer experience is fuelled with artificial intelligence and machine learning. Machine learning combined with long-term CRM data offers enormous opportunities for companies like Dafabet to offer a better customer experience by predicting customer behavior and for example provide product recommendations that fit the tastes of the customer.
Frosmo helps online gaming companies to predict churn, VIP customers, and problem players and act according to the needs of these special groups. Superior usability will continue to give a competitive edge and user experiences powered by artificial intelligence will be new normal for online gaming companies.

What Frosmo can do for your online gaming sites:
Improve website user experience without making changes to back-end systems.
Provide a faster time to market through fast and easy front-end development.
Increase gross sales through personalized content and promotions.
Predict churn, VIP customers, and problem players with artificial intelligence.