Using personalization for lead generation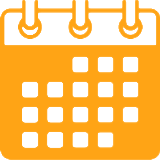 Managing an effective lead-generation flow should be an important topic in every company. Adding personalization to the process brings great results. Moritz Guth (Senior Manager, Web Marketing) from Contentful and Maija Erkheikki (Chief Channel Officer) from Frosmo discussed how to use personalization for lead generation on LinkedIn Live.
Frosmo and Contentful began collaborating three years ago, and the latest Frosmo personalization project for Contentful's website started in November 2020.
Starting point: which challenge are you trying to overcome?
Every CMO knows that creating content takes time, energy, and the team's mindshare. Making most of that content is crucial, explains Maija. To take advantage of the content, or to make most of that investment you've made on those content assets, it should be treated with the ecommerce principles. Having different visitor personas on many B2B websites can hinder ensuring that the engaging and valuable content is visible for the right audience.
"Personalizing the site experience is becoming increasingly important on business-to-business."
– Maija Erkheikki, Chief Channel Officer, Frosmo
Contentful has come across the same challenge. There is a huge amount of insightful content on the website such as blog articles, technical documentation, and white papers. How do they make sure that the visitors see the most suitable content for their purposes? Visitors are developers, content writers, or someone from the purchasing department — and they all have different needs. Contentful uses Frosmo to better personalized visitor journeys and enhance the lead-generation flow.
"We started the conversation and immediately saw the potential in going ahead with Frosmo implementation."
– Moritz Guth, Senior Manager, Web Marketing, Contentful
The journey to finding a solution
The project started with small steps and developed through iterations. The first step was to identify the basic information needed to get started. In practice, that included the information of how the different user groups are addressed and how they currently behave based on the data.
With that knowledge, it is easier to start matching the behaviour data to buyer personas. After gaining a better understanding of the whole set-up, Frosmo's rule-based personalization was used to see how it affects the conversion rate while learning through data. It was possible to do minor changes through analytics and to iterate the segmentation and user groups towards more converting figures.
An example of using rule-based personalization through the four 4Ws: who, when, where, and what.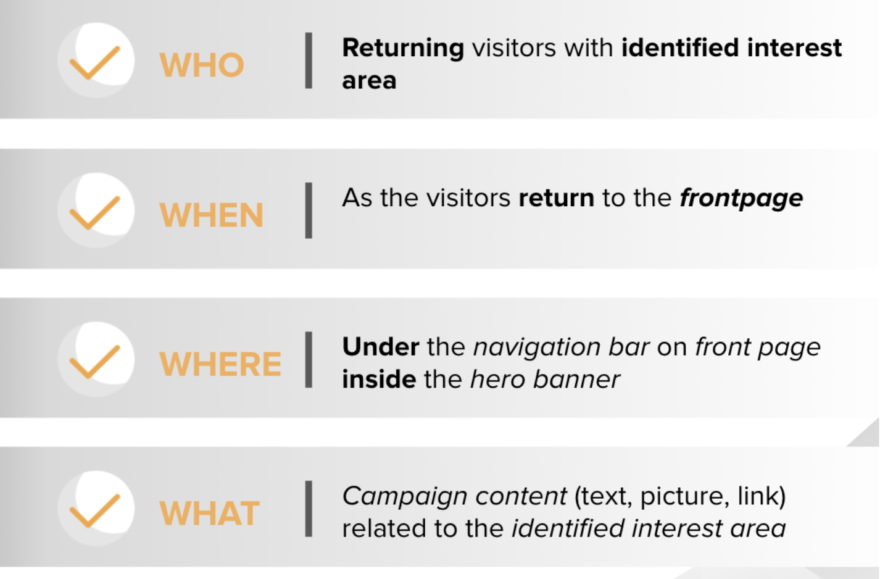 Contentful also tested the algorithm-driven recommendations. In this case, the algorithms started with reading recommendations for blog visitors. This is how it works on Contentful's website: after clicking three to four articles on the blog, the system starts to build an affinity profile and recommends articles based on their interest. By letting algorithm-driven recommendations do the magic on their own, it becomes possible to focus on other important areas.
"I would advise everyone to find the balance between these different types of use cases and tracking the results of which ones actually have a better performance."
– Maija Erkheikki, Chief Channel Officer, Frosmo
Experimenting with new use cases always brings helpful insights. From Moritz's perspective, the Contentful learned the three following lessons .
1. Start small, but start quickly
Come up with a hypothesis and start iterating towards a better personalized experience. Be courageous and experiment-driven without overthinking.
Check whether the front end, design setup and content are modular enough to personalize the experience.
Evaluate how to segment the user groups and the content provided to each user group. Don't overthink it. Give it a try and be ready to make changes continuously.

Results and key takeaways
The results were promising, and Maija wanted to know whether the experiment has led to additional leads.
"The short answer is yes, it made a very positive impact on our lead generation flow."
– Moritz Guth, Senior Manager, Web Marketing, Contentful
According to Moritz's data, there is a solid improvement in lead generation. Personalized teasers, based on the visitor or based on the content recommendations, have higher engagement rates. The key performance indicators show that the click-through rates on personalized content recommendations have gone up between 150% and even 500% in certain areas. There was also a 150% increase in conversion rate for visitors who only saw a personalized recommendation but did not react to it.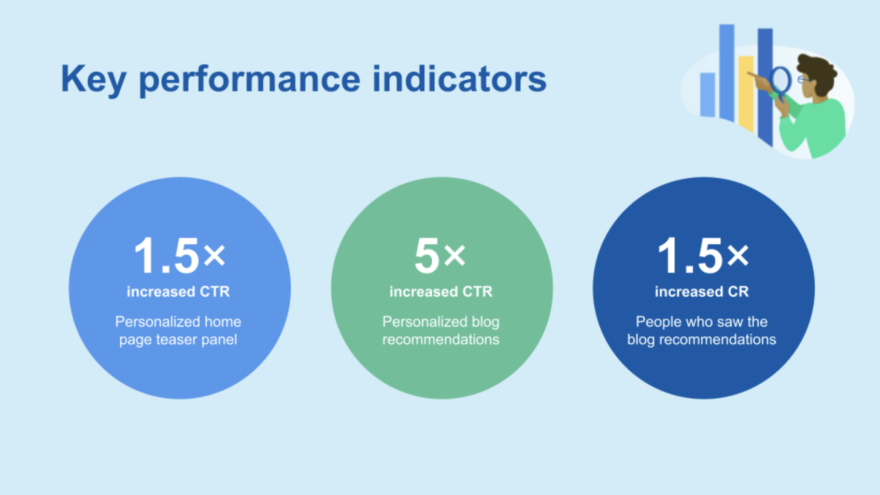 The great results show how much personalization can impact conversion rates, click-through rates, and, eventually, lead generation. Personalization is an effective way to build a solid lead generation flow. Moritz and Maija encourage companies to take the step in building a more personalized visitor journey for B2B sites while all the time maintaining the cycle of experimentation and continuous iteration.
Watch the seminar where experts from Frosmo and Contentful talk about applying personalization on the Contentful website, some practical examples and best practices, and how personalization can quickly deliver amazing results and improve the KPIs of your website.
Contentful is the leading content platform for digital-first businesses. For more information, check contentful's website.
Frosmo is a personalization software that helps grow your online business with an AI-driven personalization and recommendation engine that drives success and delivers results.