4 revenue-driving personalised customer experiences for iGaming
Brands need to stand out to be successful. Costs of acquisition are rising due to the ever-increasing competition. These factors, combined with the shifts in customer behavior and the ease to move onto the next service, make providing a customer experience that stands out of paramount importance.
Your customers are spending the majority of their online time on personalization supremos such as Amazon and Netflix. These powerhouses talk to their customers on a 1:1 level, which in turn sets your customers' expectations at a much higher level and means that they now expect you to know their intentions and to serve highly relevant content each and every time they use your service. This bar raise in providing personalized customer experiences results in a squeeze on brands that are unable to compete.
The Frosmo SaaS platform provides iGaming companies with complete freedom to offer any type of personalized customer experience, regardless of their existing technology stack and resource. The following four ideas are very easy to implement with Frosmo – and these brand-building ideas will have an instant impact on revenue.
1. AI-powered recommendations:
Ensure that you're harnessing all of the data available on every touchpoint of your service. With this data, you can leverage artificial intelligence to start predicting what slot/game/market your customer would like to see next. This combination of learning continuously from a customer's product interest, their profiles, and the context of their visit, means you can offer highly targeted and relevant content.  These recommendations could reorder your casino lobby by creating an entirely new look and feel, or vary which sports markets are displayed to each individual user. Doing this provides a relevant and engaging experience that will increase retention, and as Accenture has stated, 91% of consumers will remember an ecommerce brand and be more likely to return when they provide relevant offers and recommendations.  
2. Call out your brand's USPs & promotions
Boosting participation in your cleverly thought up promotions or rewards program is always challenging. The effectiveness of direct marketing is being eroded by increasingly noisy marketplaces, compliance, and shifts in consumer behavior. Using all of the web real estate at your disposal combined with the data available means you can start to offer and highlight to players relevant promotions and rewards, at the right moment in their journey. The most successful brands use unique reward programs to encourage repeat visits and loyalty. Effective personalization includes maximizing the value that these reward schemes drive by increasing customer participation with progress bars, reward callouts and engaging content prompts.  Ensure that you maximize the valuable time that you have with a customer when they're already at your service. This will increase participation, engagement, and therefore brand loyalty.
3. Effectively cross-sell casino and sports products
Customers expect a connected and consistent experience between various products and game lobbies. We have seen operators convert more players across products when they start to include recommended content at the right moment in a customer user journey. With personalized recommendations, an operator has experienced a 20% increase in CTR when reviewing against a control group that sees non-personalized content. This operator displays casino games that the player is most likely interested in, this content is shown in the most relevant area of the sports lobby, and when the visitor is most likely to want to engage. This approach provides a connected feel between your two main products, clearly increasing engagement. 
4. Make the front page relevant
Regardless of whether you're welcoming a customer to your brand for the first or 10th time, it's vital that you show relevant and engaging content on the front page. One example includes ushering your roulette playing live casino customer back to your service and directly loading the live roulette game lobby. Another one is ensuring a Wolves football fan who bets routinely on his beloved Wolves is served a pop-up modal acknowledging this type of behavior and welcomes him with Wolves-themed content and a relevant bet option.  This ability to show relevant content on the first page of your service can have a 4x impact on conversion. 
One marketing trend highlighted in iGaming is one-to-one personalization. Read how 188BET is leading the way by being customer-centric.
With markets becoming more competitive and various outside factors impacting the bottom line on your marketing spend, the rules to succeed are continuously evolving. With nearly all operators offering the same game content and payment options, the true winners will be the companies that realize being at the forefront in customer experience is the key to gaining a competitive edge. Surviving and winning in this customer-focused market will depend on providing personalized customer experiences at every touchpoint of customer engagement. 
About the writer: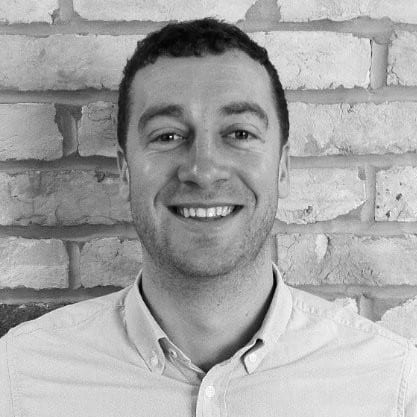 Matt Buff is a digital customer engagement expert with specialised skills in sales and marketing. Over the last 10 years, Matt has used cutting edge technologies to maximise customer acquisition, retention, and revenues. He enjoys learning about brands and sharing ideas to improve user experience and CRO, and passionate about enabling teams to achieve their individual customer experience goals.