Benefits of website personalization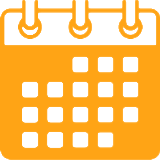 "Personalization is a software that applies context about individual users to select, tailor and deliver messaging such as content, offers and other interactions through digital channels in support of three use cases: marketing, digital commerce, and customer experience (CX)."

Gartner
For decades, stores have pretty much dictated people what they should be and what they should wear, dressing up mannequins in clothes and accessories they wanted the customers to like and buy.
But now, the tables have been turned upside down. We're now at a turning point when technology has evolved to let brands listen to the likes and dislikes of their customers and serve them accordingly. Customers finally have the power in their hands to let brands know what they truly want. And with their demands and expectations swiftly rising all the time, digital marketers and ecommerce managers should customize and deliver a one-to-one digital interaction to reach their customers on a more personal level.
So, what is website personalization?
Personalization is creating a custom-tailored and seamless customer experience based on what you know about a person's needs, wants, and preferences. In short, it's the delivery of the right content for the right person at the right time.
Through website personalization, businesses are able to move away from the one-size-fits-all approach by presenting the relevant message at the right time across all touchpoints along the customer journey. When customers have a seamless experience that responds to their specific needs, they feel valued and come back for repeat purchases.
Personalization as a customer service
The attention span of an average consumer is getting shorter and shorter. In desktop but even more critically in the mobile, the "real estate" of providing the relevant content to your web visitors is really small. The first message needs to be personalized to get the attention of the web visitors and present to them the next clear steps to follow.
"Businesses need to humanize the digital experience by moving from marketing communications to digital conversations."

Accenture
Think of personalization as a very good customer service.  All website visitors have unique circumstances and therefore, they are in different stages in their buying journeys i.e. one is visiting the website for the first time, one is visiting the website through Google ads campaign, and one has abandoned the shopping cart twice already. So, it really makes business sense to provide dynamic content to meet the needs of different people in these distinctive stages of their customer journeys.
The benefits of website personalization
Personalization influences customer behavior by effectively targeting customers based on their needs, preferences, and intent. It helps the brand deliver more emotionally relevant content throughout the customer journey by segmenting the customer base into meaningful groups, or even at the individual level. When customer needs can be anticipated, it's easier to enhance customer satisfaction and drive impact to the bottom line. Website personalization establishes the foundation for the ultimate omnichannel experience, paving the way to enhanced customer experience across all channels and devices.
Accenture believes that the ultimate goal of website personalization is to use data to make it easier for customers to find and consume what they want, how and when they want it, based not only on past purchases or browsing but by understanding the reasons behind their preferences.
"83% of consumers are willing to share their data to enable a personalized experience."

Accenture
Benefits of website personalization to consumers:
Better customer experience
Increased and improved relevancy of content and experiences
Reduced clutter when visiting the site, which allows for raster interactions with the brand
Easier to find relevant products and services
Improved engagement with the brand creates brand trust and loyalty
Benefits of website personalization to online businesses:
Brand credibility and enhanced authenticity
Improved customer insights and data
Better customer experience and more opportunities for customer engagement
Improved customer retention and customer acquisition, and better customer support
Empowered salespeople
Increased conversion rates, revenues, sales, order values, and subscriptions
More traffic to the site and more customers through referrals
Improved brand association and loyalty
The key business objectives and use cases for personalization are different for different types of businesses. In media, the key measure of success may be the engagement of visitors and the number of visited pages. In retail, the average order value is the key measure. In travel, profitability comes from maximizing the sales of ancillary services. Gambling typically focuses on the number of games played per session, deposits, and loyalty.
Irrespective of the industry, companies have a focus on personalization in their digital service to:
Improve the usability of the service
Make it faster and easier to discover the products and services
Create a dynamic ability to drive targeted promotions and campaigns
Invite the visitor to interact with the site more, and purchase additional or higher-value products
Experiment with alternative approaches to find the most impactful experience improvements in these areas impact the basic key performance indicators (KPIs):
Customer loyalty
Improved conversion rates and online revenue
Reduced bounce rate
Increased number of items bought (or interacted with)
The higher average value of items bought (or interacted with)
Getting the best out of website personalization
Personalization is not an easy journey. And despite its strong business case, positive results, and years of experimentation to further enhance its capabilities, the opportunities for effective website personalization strategies remain largely untapped. The reason is that for every success story, there are dozens of weak efforts or failed attempts.
"Successful personalization will only be seen by businesses that start two-way conversations."

Accenture
Are you ready to start your personalization journey?