Composable Commerce and content-driven commerce – growing trends at the forefront of fast-moving digital business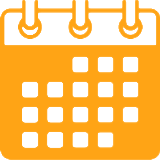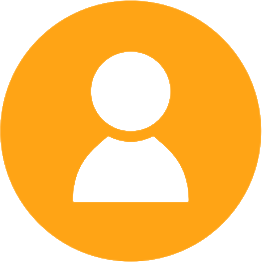 Composable Commerce is an approach where the technology stack is built from best-of-breed technologies – based on business needs and objectives. This is a great approach for companies that have high targets for their level of customer experience.
When the target is to offer an exceptionally high level of brand experience, one single ecommerce technology is not enough. You'll need more than just an ecommerce website builder. What you need is a combination of different specialized technologies that are the best in their respective fields. Layered architecture and microservices that are communicating via interfaces become a unique and tailored technology stack for each company.
Gartner, an ICT research and consulting company, has also concluded that companies using Composable Commerce are faster to launch new functionalities. This gives companies the capability to produce future-proof digital customer experiences.
In this article, we delve into two major trends in digital commerce: Composable Commerce and content-driven Commerce.
Composable Commerce and MACH architecture
Composable Commerce is closely based on the MACH architecture: the whole is built from independently operating microservices that are interconnected through interfaces.
MACH architecture means: Microservices, API-First, Cloud-native, and Headless
Microservices – standalone services or systems that are responsible for a specific functionality.
API-First – connect different microservices.
Cloud-native – cloud-based solutions make operations easily scalable and independent of user location.
Headless – modern architecture utilizes headless technologies where the front-end and back-end systems are separate and the software communicates through interfaces.
Composable Commerce – key benefits to the organization
The Composable Commerce approach brings five key benefits to the company.
1. Best of breed technologies – high-level digital customer experience
By adopting specialized technologies like customer service software – the best in their field – the company can take its customer experience to an exceptionally high level and act as a leader in its field.
2. Modular design increases business agility
As the company expands internationally, looking to adopt new sales channels or take advantage of evolving IoT solutions, the modern Composable Commerce approach enables agile experimentation and rapid innovation.
3. Better information security
The Composable Commerce architecture improves information security because different microservices are located behind interfaces. In this case, for example, the company's ERP and POS systems are better protected against potential information security breaches.
Cloud-based and flexible technological architecture make the whole online business easily scalable, both in terms of new functions and geographical locations.
5. Future-proof technology architecture
As consumer expectations are growing and technology is evolving, agility and responsiveness will become more important than ever before. The Composable Commerce architecture ensures that the company's digital business also flexibly adapts to the changing needs of the future.
Advanced AI-personalization enables relevant product and content recommendations
A focus on content is another major trend in today's digital commerce. Offering content that is relevant to the visitor is powered by a personalization engine.
The Frosmo Platform utilizes artificial-intelligence-based personalization that collects and analyzes the customer's previous browsing and purchasing behavior, and dynamically segments the visitor personas into similar groups. Based on the collected data, the customer can be offered product recommendations that serve their needs in the online store, as well as precisely targeted, value-adding content recommendations.
When a customer is offered the right kind of product recommendations, they feel they are getting good customer service – as if the customer service representative is supporting their digital shopping journey. This has been found to increase your clickthrough rate (CTR), conversion rate, and average order value. When the digital customer experience improves, it also increases customer loyalty.
Both the company and the customer benefit from precise personalization and customer-tailored communication.
Advanced content management creates meaningful digital touchpoints
An optimal digital customer experience requires the success of many different factors, and a company builds its brand at several touchpoints. Although customer journeys are very different, customers have one common denominator: the desire to get relevant content, on time and in the right channel.
Contentful is a modern content management system (CMS) that allows companies to efficiently customize and distribute content across different channels. Contentful is a headless technology built on top of API capabilities. This allows it to be leveraged as part of a Composable Commerce technology architecture.
Contentful therefore provides companies with an agile and scalable platform for targeting customers with personalized and localized content in all of the company's market areas.
Summary – Composable Commerce and content-driven commerce
Composable Commerce is an approach where an enterprise's technology architecture is built from best-of-breed products, utilizing advanced platforms and software.
The operating model is always based on the company's needs and the desired level of digital customer experience.
Composable Commerce is based on the MACH architecture, which focuses on microservices, interfaces, cloud-based solutions, and headless technologies.
The Composable Commerce technology architecture is future-proof, enabling an agile response to evolving needs and expectations, as well as changes in customer behavior.
Advanced AI personalization is an integral part of a content-centric business model, enabling the provision of relevant product and content recommendations and targeted customer communications.
The content-centric operating model also benefits from a modern content management system that supports flexible customization and distribution of content across channels.
Vaimo is one of the world's most respected experts in digital commerce and experience. As a full-service omnichannel partner, we deliver strategy, design, development and managed services to brands, retailers, and manufacturers all over the world.
About the writer: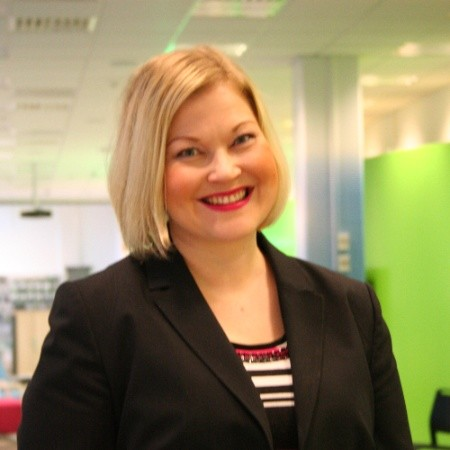 Suna Koljonen (MBA) is the eCom and PIM consultant at Vaimo. Her career began in marketing 20 years ago and from there she has moved from the online business side to the intersection of business and technology. Suna has experience from both the customer and the technology supplier. She has worked for Gasum, Schneider Electric, Rexel, and Digia.