Ecommerce trends a year into COVID-19: Customer experience at the heart of the business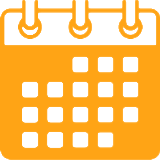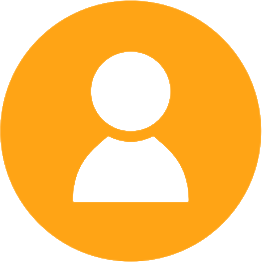 COVID-19 had a significant impact on companies in 2020. Some were able to grow at a record-breaking speed while other businesses faced serious challenges. Brick and mortar businesses were the ones that suffered the most while companies operating in the field of ecommerce were able to recognize rapid growth usually achievable in multiple years.
Experts of Frosmo and Vaimo had a discussion about this transformation on Frosmo's LinkedIn Live on 26.2.2021. Here are some key takeaways about the themes that will impact ecommerce business in 2021.
The digital strategy must be considered accordingly to the overall business strategy
The need to consider the connection between digital strategy and overall business strategy is highlighted this year. The digital strategy is not limited to the actions of digital divisions in companies. A bigger picture of the business should have an impact on decision-making when considering possible solutions and implementing those in action. Strategy is at the core, but adaptability to everchanging transformation and agile project thinking is equally important. While business planning and visioning are relevant, over-planning should be avoided to leave room for experimental culture and discussion. As a whole, one should think of multichannel and channel independence because that reflects the customers' behavior in today's world.
Investments in digital teams are increasing. Internally, we grow and strengthen our own teams and existing capabilities. Externally, business partners are becoming increasingly important: closer cooperation is a reality and more growth is expected through partners.
Customer insight at the core
The demands and expectations of ecommerce customers have increased. This places demands on data-driven systems so that their roles are clear and customer experience is improved.
To get the right information about the customers, you need to measure where they come from and how they convert on your site. The aim is to create a 360-degree view of the customers so that customer service and customer relationship development can be successful.
Frosmo personalizes your customer offering, targets them with the right products, and tests the most effective content. Personalization plays an important role: it is the best way to provide more relevant content to the customer. Good customer service also aims to tie the customer to the brand.
Understanding the roles of tools
During the year of COVID-19, businesses adopted a wide range of digital tools at an accelerating pace, particularly AI marketing tools. Tools have been put in place to address different challenges, and for everything to work seamlessly together. The role and importance of different systems should be understood as a whole. The entire technical architecture must be intact and well thought out.
In terms of tools, in-team training is important. The challenge comes when the role of the tools has not been properly conceptualized and they do not work seamlessly together. When this happens, customers can see it, and in turn, can badly affect customer experiences.
After the first year of COVID-19, companies recognized the importance of a data-driven approach in businesses. Data is already being collected, but often the data is handled in different systems that may not work together.
A common misconception is that data comes as a by-product for free. But the most important thing is to decide to invest in data to make it easy to collect, combine and actively use with different tools. In an online store, you should think about the data architecture as a whole and invest in gathering the right kind of data. Utilization of data as a whole can also be approached agilely and get started with small steps. Not all challenges need to be solved at once.
The growth of B2B ecommerce
Globally, the growth of B2B ecommerce is evident. In increasing numbers, businesses operating locally have also recognized the importance of B2B ecommerce. With B2B ecommerce, a company can easily begin without a massive initial investment.
The customer is also in the center of B2B ecommerce. Consumer characteristics are meaningful for the user. A data-driven approach is equally important as in B2C ecommerce, as they give insight about actions to improve customer experience.
What are the next steps for ecommerce businesses?
After the year of COVID-19, many things will be emphasized in ecommerce development. To succeed in a digital business, a company should have a holistic approach to business development. Aside from strategy work, digital capabilities, and digital team development, there should also be technical development and data orientation. All of which should be systematically integrated into the overall business.
Data-driven business grows in importance. At the operational level, it's possible to quickly test how data can be already utilized during development, and hence constantly learn about new possibilities. The online business is not isolated from the rest of the business and should be developed holistically.
Vaimo is a leading full-service omnichannel agency building digital experiences on the Magento Commerce and Adobe Experience Cloud platforms for clients across the globe.
Resources from Vaimo (in Finnish):
About the writer: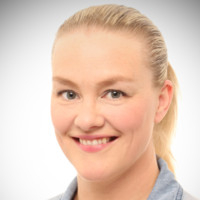 Johanna Vasala is the Marketing Manager of Vaimo. Johanna is an experienced marketing and communications professional with 20 years of experience in international marketing activities spanning across all marketing communication touchpoints. She has a strong background in sports wearables, health, and fitness, and at the moment works within the IT industry, helping companies to succeed in digital commerce.