9 personalization trends to keep an eye on in 2020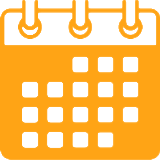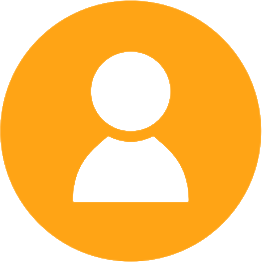 Growing your ecommerce business faster than the market is not an easy feat. Heavy investments in customer acquisition might be irrelevant if your service is not living up to the promises and standards that are set by the best in the market. However, the opportunities are out there: the internet is full of ecommerce sites that are just simply bad or close to horrible. Either there's a new site with a "fantastic" fresh look that is missing key usability features or there's an old-school site that makes you almost sick just by looking at it.
This is the opportunity to grow your market share. Simply put: the better your service delivers, the more you can also invest in customer acquisition. The fastest and most effective marketing investment is to invest in personalization. With personalization, you'll grow your service revenue and customer lifetime value. That is because, with personalization, you can drastically improve your site usability for each and every customer.
Here are some personalization tips and trends in 2020 to help you stay ahead of the competition:
1. Balancing personalization with data privacy

Although more and more customers are willing to exchange data for convenience and more differentiated experiences, organizations will need to start finding the balance between personalization and privacy. Making the most of personalization doesn't only entail serving compelling and relevant content. The key is to create great customer experiences through the customers' shared preferences while still respecting data privacy regulations, safeguarding customer data beyond mere compliance, and ensuring that processes are more transparent.
2. Marketing teams will evolve and will start innovating customer journeys across all touchpoints

As customer experience overtakes price and product as the key brand differentiator, companies expect CMO's (Chief Marketing Officers) to take advantage of new technologies to drive growth. Because of this, marketing teams will continue to evolve toward delivering world-class customer experiences.
Personalization continues to dominate the ecommerce industry so the marketing roles will become the key to creating innovative customer experiences to pave the way to driving and growing revenue streams. To achieve this goal, marketers and data scientists will collaborate and form a cohesive data-empowered team to innovate customer journeys and orchestrate engagement across all touchpoints.
3. Irrelevant digital advertising will decline

Gone are the days of irrelevant, annoying, and intrusive digital ads. Customers become more engaged with brands through a multitude of channels so they prefer ads custom-made to their interests and tailored to their preferences and recent behaviors.
More than ever, the pressure is on for marketers to truly innovate customer experiences even for first-time website visitors. Relevant and personal messages that cater to customer needs must be consistently delivered across the entire customer journey. Companies are re-engaging their potential customers with smarter product recommendations through showcasing ads with highly relevant products instead of posting generic social ads. Context-based personalization allows immediate benefits.
4. Predictive personalization will continue to prevail and AI is no longer just a hype

AI and machine learning are no longer merely buzzwords and trends. There will be lesser one-time or one-dimensional projects as the analytics models will be embedded behind the scenes to drive personalized engagement with customers and to fully transform an organization by positively impacting revenue. Brands will place a far greater emphasis on having more quality data as personalization efforts will become more highly detailed.
In 2020 and beyond, brands will continue to invest in predictive analytics and leverage a powerful platform to fuel personalization. Many brands are already using it, with Netflix and Spotify leading the way. Using previous consumer data and algorithms related to browsing patterns, predictive analytics plays a crucial role in optimizing marketing campaigns and helping brands determine customer responses.Building and releasing predictive models from many years of historical data can be an overwhelming project that might never see daylight. The key is to start small and release often.
5. Loyalty is shifting and directed now towards relevance

Personalization may be a future-proof way for brands to understand customers and retain them, but the digitization of everything and today's advances in technology push brands to go even further. The best use cases of personalization show delivering customer engagement not just at the end of the shopping funnel, but throughout the customer journey. So even first-time website visitors will discover increasingly relevant experiences.
Loyalty still matters, but it will no longer be achieved only through rewards, discounts, and other offers. Technology has now evolved to let brands listen to the likes and dislikes of their customers and serve them accordingly. And with their demands and expectations swiftly rising all the time, digital marketers and ecommerce managers should customize and deliver a one-to-one digital interaction to reach their customers in a more relevant and engaging manner.
6. Push for hyper-personalized customer experiences
With the growth of online content and access to unlimited information, customers have more freedom to move between brands. They now have the power to let brands know what they truly want to win them over. They no longer wait for brands to tell them why their products are great, instead, they research and learn on their own.
With that said, great customer experience will no longer spell out only efficiency and convenience but will also demand extreme personalization. Improvements in technology have made it possible to learn more about their customers and make it easy to enable hyper-personalization from content to ads to design to product recommendations and everything in-between.
By aggregating the data into detailed and accurate segmentation such as device type, time, geo-location, and many more, the goal is to achieve a 1-to-1 message. This means that content – everything from brand offers and messages to product recommendations – can be served to specific customer types based on a specific context, giving marketing the power to affect customer behavior online on a whole new level.
7. More focus on omnichannel delivery
Features in movie streaming apps such as 'continue watching' and 'watch from the beginning' have revolutionized personalization. This approach is also being leveraged in ecommerce to enhance the experience of returning customers. For example, if a customer started their interaction with a brand on a mobile app, this experience would continue as the customer moves onto the website. By remembering the preferences of shoppers based on their previous sessions, brands allow customers to pick up exactly where they left off when they return.
In 2020, having a headless CMS in place to enable you to reuse the same content delivered through different channels will be more vital than ever before. It makes creating effective personalization easier. With smart TVs, mobiles, laptops, etc., customers are now more connected than ever, and they expect a consistent experience and high-quality content across all digital channels.
Omnichannel personalization allows brands to combine offline and online data to create customer profiles that deliver more tailored experiences across all customer touchpoints and more consistent relationships across all channels.
8. Technology consolidation into a single platform
The challenge of personalization becomes more complex because of the massive amount of data available on just one single person. Solving this requires moving a lot of the acquired information, collecting, tracking and data interpreting data. Marketing teams will now seek to find solutions that can integrate targeting requirements into a single yet comprehensive platform.
With the high volume of marketing technology acquisitions for the past years, along with new integrations across martech systems, a more consolidated solution with integrated capabilities will be more beneficial to marketers in the long run.For example, media company A-lehdet had more than a dozen websites with various technical solutions, but simplified it and came up with a technical solution flexible enough to meet the ever-changing demands and desires of its audience.
9. Creating trust to increase loyalty and drive growth
Trust will be an all-powerful commodity. So seeing personalization as a 'quick fix' for brands to solve conversion problems and improve revenues is a losing battle. As concerns about data use and general skepticism about how brands operate continue to grow, brands need to be extremely careful about how they use personalization. By doing this, an organization can demonstrate it is trustworthy and make consumers feel valued as individuals.
Delivering highly relevant messages is a golden ticket to creating long-lasting customer relationships, which ultimately drives loyalty and sales. But not at the risk of misusing data, which could not only spell disaster for an organization but also run the risk of irritating and losing customers.
Personalization will prove as a powerful investment and will gain a distinctive edge in the new decade. However, it will have to be accepted as a long-term strategy to increase brand loyalty and drive growth in the company. More and more brands will offer hyper-personalized recommendations and shopping experiences on multiple channels and at every customer touchpoint.
Ecommerce companies that take advantage of machine learning technology will see significant improvements in their personalization efforts. With all of the above tips and trends, the "Roaring '20s" nickname for the decade will surely hold true. Marketers will surely have their hands full as they strive to deliver on the promise of personalized customer experiences and aim for a narrowed gap between what customers expect and what marketers are able to deliver.
Learn from loads of examples, know the practical tips, and get the standard best practices for different industries, such as retail, media, and iGaming.
Are you ready to start your personalization journey?
About the writer: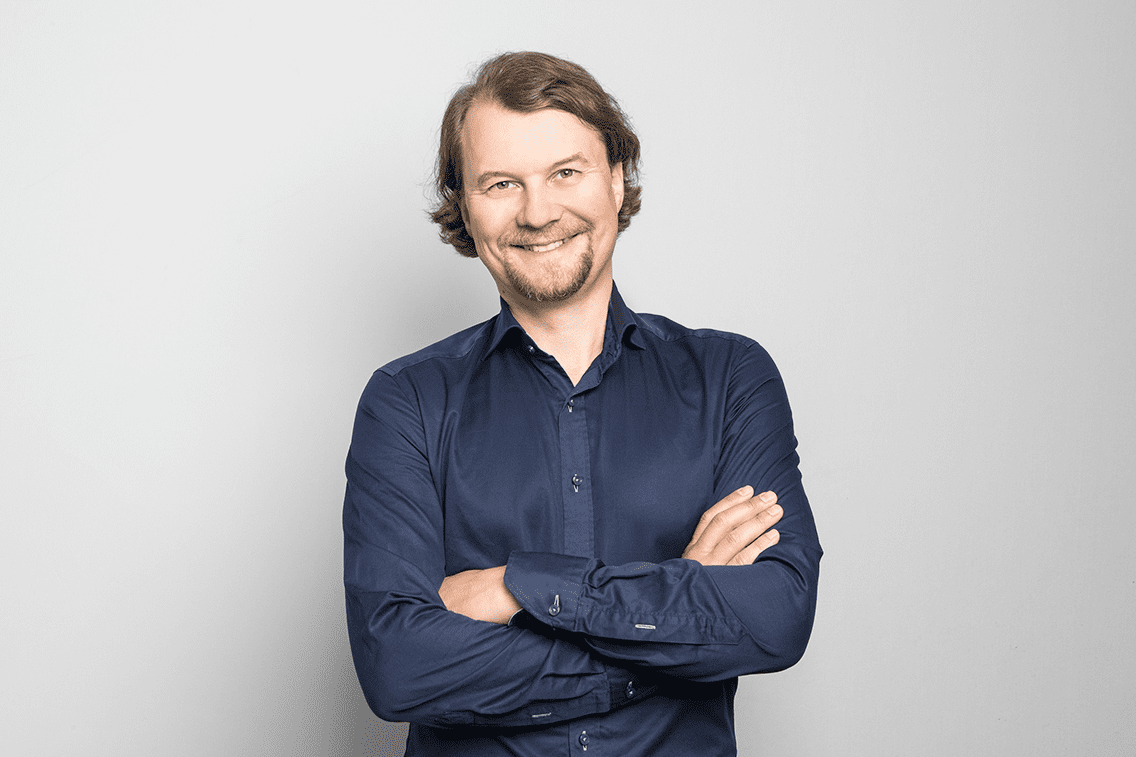 Mikael Gummerus is the founder and CEO of Frosmo. He's a visionary and a firm believer in the adoption of microservices architecture, headless ecommerce, and CMS. With more than a decade of experience as a web entrepreneur, he's passionate about growing consumer expectations of superior digital experiences.