3 iGaming CMO challenges and how to overcome them through personalization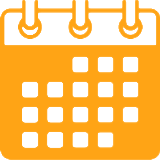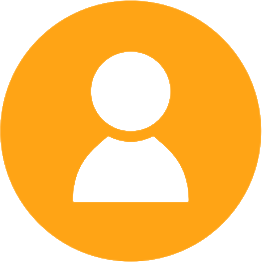 Our world is rapidly becoming a customer's paradise. The iGaming industry has become even more crowded, competitive, and has totally exploded, reaching a total worth of about $45 billion across all existing businesses – and expected to reach $60 billion by 2022. Estimates indicate that the online betting and iGaming industry will more than double in size from the period of 2017-2024, with all online gambling-related activities almost reaching the $100 billion mark globally 2025.
As one of the most profitable industries worldwide, the estimated growth in the iGaming industry is predicted to be improving by 14% every year. This incredible growth is a reason to celebrate but in the world of iGaming, everything moves quickly: players seek new experiences, regulations change, new markets open, and the pressure increases in more established iGaming markets.
For years, the gaming industry covers a niche space that many marketers think of as an unpredictable, frustrating venture. There are challenges to marketing teams of iGaming operators. We look at some of those below.
Expensive traffic acquisition costs due to a competitive landscape
The first challenge faced by chief marketing officers is deciding which games to promote and selecting which games to put marketing bucks on. Acquiring traffic and promoting new games have become increasingly expensive and complex, forcing marketers to contend with an ever-increasing range of titles in a very competitive landscape.
Six years ago, there were just a handful of studios producing games, today there are more than 250. New games are released every week which means there are hundreds of new slots and casino games rolling off the production line every year. This is undoubtedly a big win for players. Now with such unsustainably high traffic acquisition costs, it's almost impossible to monetize efficiently. It is essential to promote games that will convert and ultimately deliver the best return on investment. If the budget is limited, marketers have a tough task of picking and choosing very few games that work best for them, their brand, and their players.
Larger competitors can better monetize traffic due to advanced technology
Larger competitors in the iGaming industry continue to dominate online advertising, search, and traffic. It seems like an impossible uphill battle to compete with massive sites that can better monetize their traffic due to their advanced stack, platforms with more advanced innovation, and CRM software. These businesses have a wealth of knowledge in the industry, and with revenues running in billions, dollars to spare. The bigger these operators get, the more efficient they become in monetizing their players and the better the ROI on each player they buy.
With all the major operators backing chart-toppers with big-budget campaigns, it can be tough for those without hefty marketing budgets to be heard above the noise. The lack of online visibility combined with not having a competitive product is a challenge felt by many mid-sized operators. The smaller in-house IT team is often required to complete ad-hoc changes driven by regulatory requirements. Making necessary improvements to the product to try to make it more competitive with projects like personalization can be sidelined.
The high cost of traffic with a solution that does not efficiently monetize the traffic
To say that the iGaming landscape is hypercompetitive is an understatement, with up to $55 per click! With such skyrocketing CPC's (cost per click), the competition gets even fiercer and conversion rate becomes absolutely crucial. Squeezing out margins of efficiency becomes riskier so you need to have a close eye on the budget if you want to succeed.
The bigger the budget, the higher the expectation on business value. The return on traffic acquisition costs remains hard to achieve for marketeers. With focused attribution, a digital campaign's success is under the spotlight and easy to quantify. When a positive return on investment is not achieved, sustainable growth is not possible – therefore iGaming marketers need to be smarter than ever with user acquisition, selecting the right sources for their brand, and ensuring that conversion and monetization are maximized by utilizing the right technology.
Overcoming the challenges
The big question for marketers is: how can you maximize your own brand's visibility and tap into the uber-competitive iGaming industry? How can CMOs turn the tables upside down and overcome these challenges?
From dynamic creative optimization through to AI-driven personalization, ensure that you're targeting the right people, with the right message, using the right channel, at the right time. The CMO sits atop of the marketing machine, but to make the whole process effective and efficient they need to work with the entire team and obtain a good personalization software that should ideally be able to run comparison tests, such as A/B or MAB tests to bring clear business benefits such as bigger returns and reduced time.
Time to zero in on the games that bring real value and convert based on their brand values, target audience, and geographical reach. Here are three ways:
Increasing the relevancy of content through AI-driven recommendations
In the iGaming industry, there's no doubt that content is king, with a market built on a wide variety of content that aims to provide the best player experience. There are about 30,000 existing games and over 50 more launched every month, so standing out in the crowd becomes increasingly challenging more than ever. Gone are the days that games with only captivating themes, fantastic mechanics, and unique math or reel arrays outperform the rest. So, how can you present games that will surely entice and attract players to click on them?
Easy. Create a unique gaming experience targeted to every player. Offering relevant game recommendations aim to offer content or guidance that is relevant to a player's situation and individual needs. The relevancy drives the likelihood of conversion rates and transaction value. When you know your players, personalization can be applied dynamically based on a horse race, or game schedules, the player's channel (e.g. mobile, desktop), geolocation, time of day, or real-time behavior. For example, if a player is behaving in a way that can be interpreted as a high intent to convert and purchase, you might want to promote options such as live games or new bets.
Recommendations are a powerful way to increase conversion rates and the player's lifetime value. AI-powered recommendations ensure that you're harnessing all of the data available on every touchpoint of your service. You can leverage this data to start predicting what slot/game/market your player would like to see next. This continuous combination of learning from a player's product interest, their profiles, and the context of their visit, means that you can offer highly targeted, relevant, and engaging content.
Recommendations could reorder your casino lobby by creating an entirely new look and feel, or vary which sports markets are displayed to each user. Doing this provides a relevant and engaging experience that will increase retention. Brands experience a 20% increase in players engaging and viewing casino content when their page has personalized recommendations.
Customer case: 188BET can be sure that they are serving the right content to the right player at the right time to increase engagement rates. Machine learning works to select content based on a deep understanding of the players' preferences.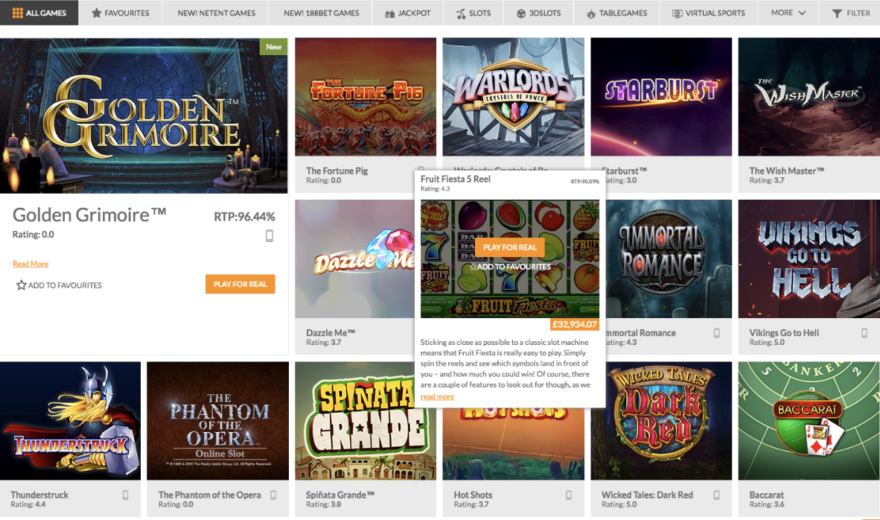 Building trust, increasing customer engagement and improving retention
Players should always come first and those with software that delivers customized, experiences will survive in the long run. The associated costs of attaining new players and retaining existing ones are increasing, coupled with advertising restrictions, so many operators are facing the challenge to attain new and retain existing players.
To create enhanced, personalized experiences based on their behavior, operators need to fully understand the players' demographics, psychographics, and playing habits. The iGaming industry is no different when it comes to this because other industries have already proven how personalization significantly enhances relevance.
A good conversion optimization strategy enables your site to gain more visitors and to increase purchase value, and it leads to performance growth. Effective website personalization has indeed grown to be crucial, elevating player experiences above untargeted, one-size-fits-all blasts. Segmenting and understanding players so as not to spam them with sports and game content that they are not interested in is increasingly key.
Personalization in iGaming is an understanding of what segment do your players belong to, what are their tastes and desires in gaming, what is their intention, and why do they value you. With data and technology, you can understand target markets and players' behavior, thus leading to a stronger backbone for smarter and more effective player acquisition and retention strategies.
Having different platforms for casino and sports betting presents a challenge to gaming operators as they typically don't share player data and insights. Using personalization software, the behavioral data can be easily shared between the two platforms allowing highly targeted content to be displayed tailored to players' preferences. This can also create opportunities to cross-sell between the platforms, such as displaying casino games that the player is most likely interested in and showing the content in the most relevant areas when the visitor is most likely to engage.
This approach provides a connection between your two main products, which will increase engagement and conversions. The best practice in successful cross-sell promotions of casino games is to use collaborative filtering combined with player segmentation.
Customer case: Dafabet introduced new hovering menus to their site, where new and old games can be recommended to players in a more personalized and visual way. By suggesting new games according to the players' tastes, Dafabet has been able to increase its gross sales significantly.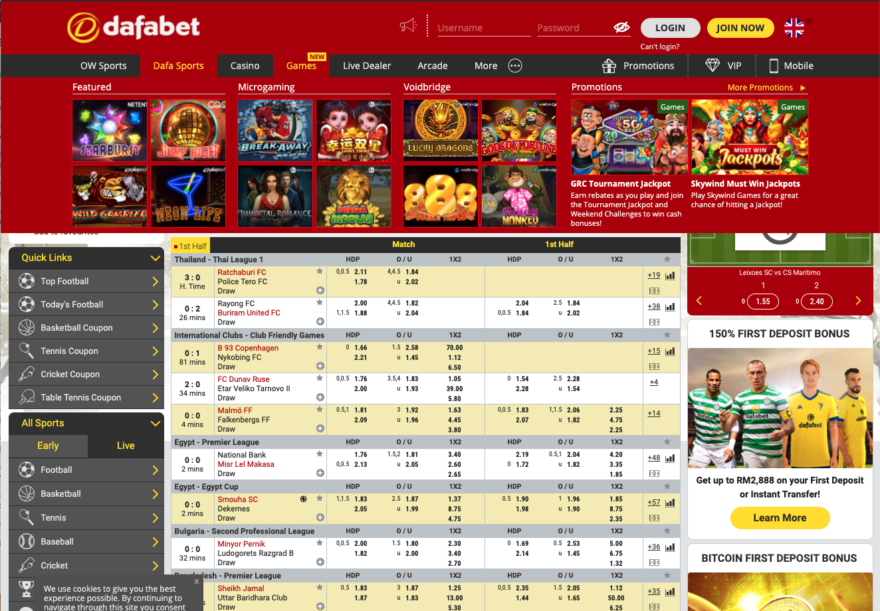 Tailoring through technology
The combination of data, AI, and other machine learning techniques will play a huge part from responsible gaming to building recommendation engines and providing players with personalized experiences. Gaming operators can widen their acquisition strategies to an even larger extent by focusing on a more tailored and target level of player experiences. Artificial intelligence (AI) allows companies to offer highly customized content and to market their products based on player preferences. Many operators are currently exploring ways to grow their market share on the basis of content personalization and recommendation engines.
The iGaming CMO should be smarter. More marketing teams should focus on personalization and how players benefit from the convenience and power of the personalization experience pioneered by the likes of Amazon and Netflix. The CMO and the marketing teams will acquire actionable insights to boost acquisition and retention if they have properly digested player data. The goal is to get closer to the 'holy grail' of marketing: right customer, right message, right time, right channel.
Most game operators now have big data solutions in place. It's almost impossible though for CRM teams to manually process the huge amounts of data that they gather on their players, especially on the legacy marketing platforms that are still prevalent in the iGaming industry. The solution is to automate the process via AI and flexible platforms. This leads us to the importance of ensuring you have the proper and effective personalization software.
In the long run, maintaining and scaling the technologies of an-in house solution becomes a huge undertaking. Investing in market-leading personalization software can save your team years of development time, freeing them from building basic infrastructure. The extra development time gained can be used to adapt the solution to your particular needs and keep your development team focused on tasks that add value.
Looking forward to the future
The future for the iGaming players looks bright. With so many factors at play and so many influencers shaping this space, the iGaming industry is climbing to thrilling new heights. With constant technological advancements and innovation, the player experience will continue to evolve.
The real challenge for an iGaming CMO is to find the right balance between growth vs profitability and brand building vs marketing. Regulation changes and other controlled market conditions can make forecasting and ROI analysis even more complicated. With this in mind, AI-driven personalization will be one of the most important drivers of growth in mature online gaming markets over the coming years.
Although the iGaming industry remains one of the most challenging markets to influence, let's not forget that the engine of every business is a customer, and in this case, the player. This belief is as old as time but still works. You need to stay as close to your players as possible and listen to them attentively.
Frosmo SaaS personalization platform provides iGaming companies with complete freedom to offer any type of personalized customer experience, regardless of the operator's existing technology stack and resources.
The application of AI and machine learning in technology like Frosmo has presented an opportunity to learn the behavioral patterns of players and apply that intelligence in real-time to present timely and relevant proposals. This can include predicting churn, identifying VIPs, or understanding what games are interesting for an individual. The business case is an increase in player lifetime value and a reduction in marketing cost, this ultimately drives both the business's top and bottom line.